Dear Kitty. Some blog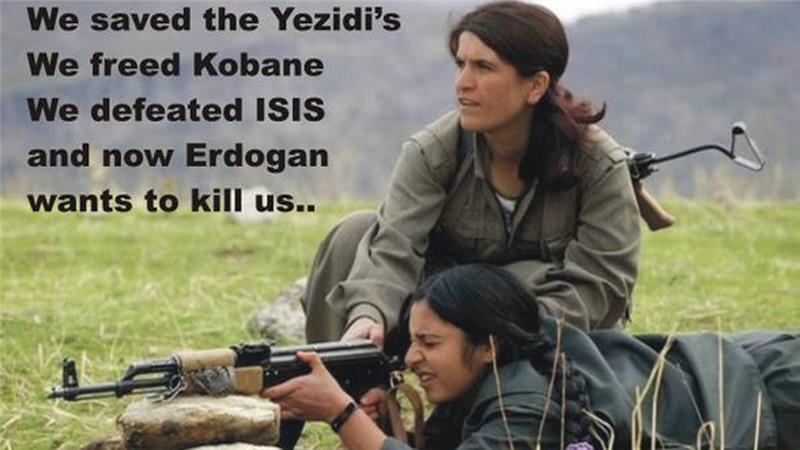 Translated from NOS TV in the Netherlands:
Iraq condemns bombing of PKK camps

Today, 14:55

Iraqi Prime Minister Abadi has condemned the Turkish bombardment of PKK camps in northern Iraq. He sees the attacks as a serious violation of the independence of Iraq and fears a "dangerous escalation" of conflicts.

Abadi calls on the Turks in order to avoid further escalation and find a solution to the crisis.

Turkey has intensified the attacks on the armed wing of the PKK after the NATO allies yesterday proclaimed their support to Turkey's approach to terrorism.
The approach of the Turkish Erdogan government to terrorism is now: a few symbolic actions against ISIS terrorists who had used Turkey as their base for violence in Syria for a long time; and many more attacks on the only effective force fighting these ISIS terrorists: the Kurds in Syria, in Turkey, in Iraq
View original post 118 more words